Learn how to turn on the Making Tax Digital (MTD) feature in QuickBooks Online. Then, authorise QuickBooks and connect to HMRC so you can file VAT returns in an MTD-compliant way. 
New to MTD? Read our step-by-step guide to get started. If you're an accountant or bookkeeper, read this.
Before you start:
Sign up for MTD for VAT with HMRC and wait for confirmation by email (usually within 72 hours of signing up) that you've been moved to the new MTD service.
Have your Government Gateway login details ready.
Check that you are using the correct VAT registration number.
1. Turn on MTD for in QuickBooks Online
Go to Taxes and select Let's go and follow the instructions. If you have dismissed the MTD message in your QuickBooks follow these steps: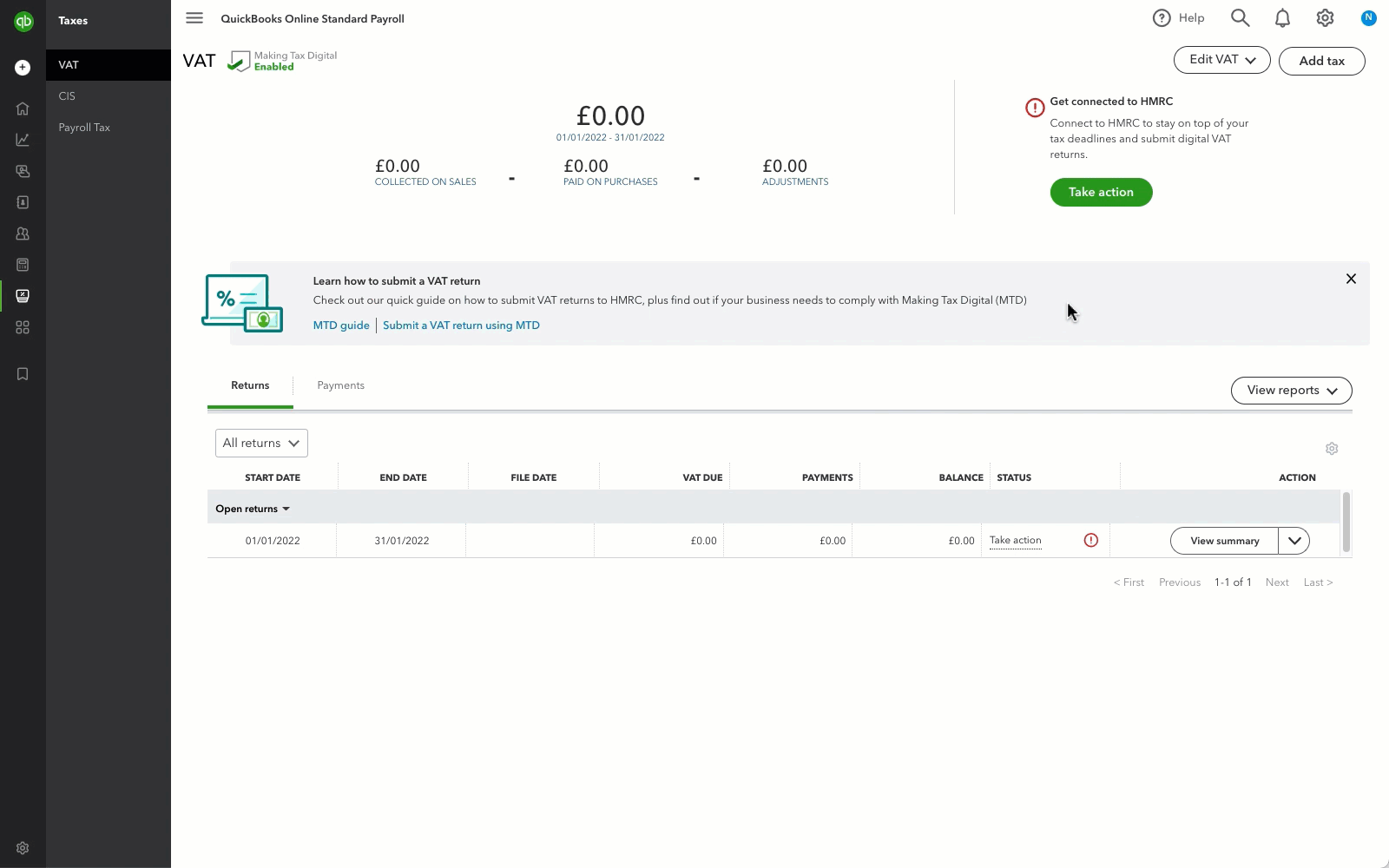 Select the Gear icon to go to your Account and Settings.
Select Advanced.
Find Making Tax Digital and select the pencil icon to show more options.
Select Learn how to connect.
Select Authorise now. The HMRC window appears.
2. Connect QuickBooks Online to HMRC
HMRC requires businesses to go through an authorisation process to comply with MTD for VAT. QuickBooks needs your permission to interact with HMRC on your behalf. To grant permission, you need to: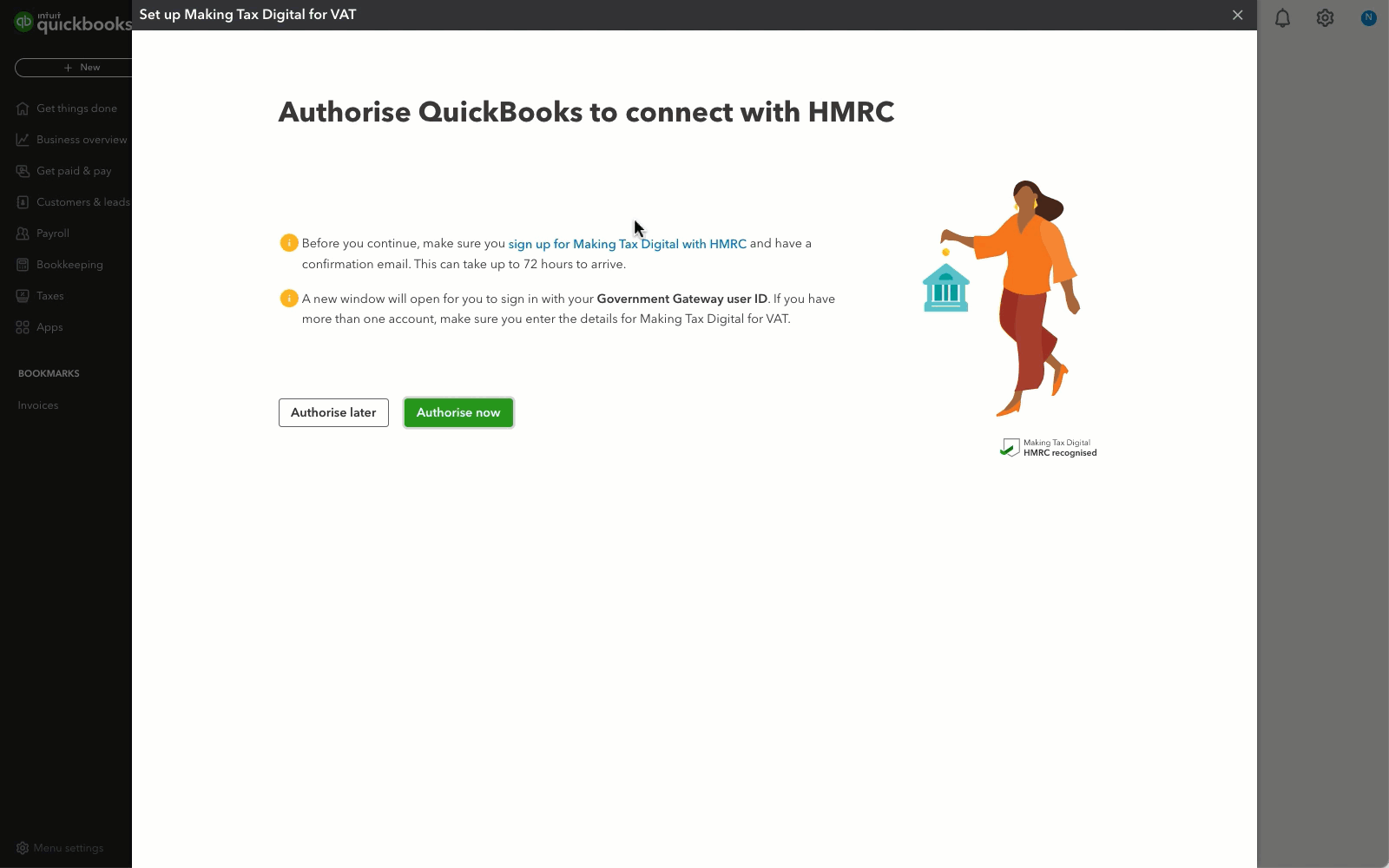 Select Continue to sign in.
Enter your Government Gateway user ID and password to sign in. Use the details HMRC sent you via email when you signed up for MTD.
Select Grant authority. The authorisation process will begin.
Once you complete the authorisation process, you'll see a message 'You're connected to HMRC'.
Select Continue.
Once you have successfully completed these steps, the MTD badge will will show on the Taxes page. Here's what it looks like:

That's it! You can now submit your VAT return via MTD in QuickBooks Online.
If you are having trouble connecting or you see the message 'client_or_agent_not_authorised', don't worry, here's how to fix MTD issues.
What happens next?
Now that your QuickBooks is authorised to interact with HMRC, you'll need to reauthorise QuickBooks every 18 months based on HMRC's guidelines. But don't worry, we'll let you know when it's time to reauthenticate the connection. All you'll need to do is enter your MTD user ID and password and we'll take care of the rest.
Check out the Making Tax Digital for VAT hub for more help articles. If you have a question about MTD, post it on our Community and start a discussion with an expert.
*QuickBooks MTD software currently supports Standard, Cash and Flat Rate schemes. QuickBooks Bridging Software supports Standard and Cash schemes. Businesses whose home currency is not GBP are currently not supported for MTD.